July 11th, 2013
Signs and symptoms of stroke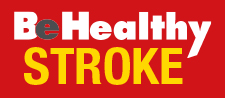 Almost 2 million brain cells die each minute a stroke goes untreated. It is important to recognize the signs of a stroke in order to seek immediate emergency care. If your stroke is caused by a clot, you may benefit from a medication that breaks up the clot and reduces the long-term disability associated with stroke. But you have only three hours from the onset of your symptoms to receive the clot-buster.
Call 911 should you experience:
Sudden numbness, weakness or paralysis of the face, arm or leg, usually on one side of the body.
Sudden confusion or trouble speaking or understanding speech. For instance, slurred speech or speaking gibberish.
Sudden trouble seeing in one or both eyes. Some people become blind in one half of their visual field.
Sudden trouble walking, dizziness, loss of balance or coordination
Sudden, severe or unusual headache with no known cause
You don't need to experience all the symptoms to suspect a stroke. Any one symptom can be an indicator of a stroke. Call 911.
For more information, read Strokes still largely misunderstood