July 15th, 2013
Reducing stroke impact requires quick thinking
and calling 911
Zonius Wiley Paramedic Boston Emergency Medical Services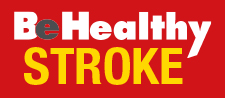 Zonius Wiley, 49, is a paramedic with Boston Emergency Medical Services (EMS).
​ Roxbury, Dorchester and Mattapan are his stomping grounds, but he answers the call anywhere in Boston.
​His message is clear. "Call 911," he urged. "Even if you're not sure what's going on."
​That uncertainty is common when it comes to strokes. Many people do not know the symptoms of a stroke and even if they do, they often fail to call 911. That's particularly true among African Americans.
​These findings came as a surprise to the American Heart Association in 2011 when the organization determined that, although 89 percent of blacks interviewed indicated they would call 911, in reality the opposite was true. When the researchers interviewed black stroke victims only 12 percent admitted that they called EMS immediately.
​The reasons for not calling 911 varied. Fifty percent of the respondents said they thought the symptoms would pass, while three-fourths called a friend or family member first.
​Yet, dialing those three numbers can be life-saving. The person on the other end of the line will help sort things out. They will ask about symptoms and medical history and make a quick assessment.
​But Zonius pointed out, "If you call, we'll come out. It's better to be safe than sorry."
​There are symptoms that should prompt a call to EMS right away. One is the headache that won't go away and is worse than ever experienced, said Zonius. Having trouble speaking is another. If you call and slur your words or speak nonsense, "that generates an immediate response," he said.
​Upon arrival the paramedics make quick work of the situation using the Boston Stroke Scale. They look for facial droop — one side of the face does not move as well. They ask you to close your eyes and extend both arms for 10 seconds. If one arm drifts, drops or is weaker, that is a tell-tale sign.
​They ask you to repeat a short phrase. If you slur your words or repeat the phrase incorrectly or cannot say anything at all, that's a big red flag. They also check your blood sugar and blood pressure, two risk factors closely associated with stroke.
​This simple overview can paint a pretty accurate picture. The paramedics notify the stroke team at the closest certified primary stroke center and transport you there. These stroke centers have 24-hour access to a trained stroke team and CT scanning that can result in increased accuracy in diagnosis and treatment.
​Some strokes are transient. People experience symptoms, which go away in a few minutes. That's no reason to not call, cautioned Zonius. Even those who experience a TIA or transient ischemic attack should call.
​He has heard all the reasons for not dialing 911. "Most of the time people are in denial," he said.
​They reason that the symptoms will go away on their own. Some decide to go to sleep hoping they will feel better tomorrow. Those who have a doctor's appointment the next day are more prone to put off calling, assuming the doctor will take care of it in the morning.
​Still others say they don't want to be a bother. It's not a bother, stressed Zonius. "Call 911 even if you are not sure," he said. "We'll figure out what's going on."
​Some prefer to drive themselves to the emergency room or ask a friend to transport them. That's a mistake. Ambulances can get around traffic jams and bypass red lights. Also, a medical team in emergency rooms is waiting for patients transported by ambulance and will start treatment immediately.
​Although Zonius doesn't encourage private transportation at all, he emphasizes distance over preference. "Go to the closest hospital," he said, warning people not to try to reach their regular hospital of care if it is far away.
​Driving to the hospital during a medical emergency is more common than one would think. In its study, the AHA found that of those who thought they were having a stroke, only half arrived at the hospital by ambulance. Thirty-five percent of these patients did so because of lack of other transportation.
​All the more reason that Zonius strongly urges a call to 911. "If you know that something is off but can't explain why, call us," he said. "Call early. You've got a short window of time."