July 16th, 2013
Strengthening Exercises
not just for jocks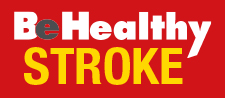 The 2008 Physical Activity Guidelines for Americans sponsored by the Centers for Disease Control and Prevention (CDC) are clear. Perform muscle-strengthening activities for all muscle groups — arms, legs and trunk — on two or more days a week. While the recommendations for aerobic exercises, such as walking and running, vary by level of intensity, those for strengthening exercises remain firm — at least twice a week and all muscle groups.
Unfortunately, not many people are heeding the message. In a recent report, the CDC determined that only 29 percent of Americans were meeting the guidelines. That's disturbing, especially given the health benefits attributed to working out regularly. Exercise improves muscle strength and endurance, develops strong bones, and helps prevent or manage chronic conditions, such as arthritis and low back pain.
Do it yourself
Fill a plastic milk jug or detergent container with water.

A quart container weighs about two pounds.
A gallon container weighs close to 10 pounds.
For a greater challenge, a 5-gallon bucket weighs about 45 pounds.

Fill a sock with rocks and tie the end closed.
Use soup or vegetable cans or bags of rice or beans.
In the elderly it helps maintain the ability to perform activities of daily living, such as climbing stairs, house cleaning and simple activities like carrying groceries.
It's not necessary to join a gym to get stronger. Exercising at home is fine. It's economical and allows more flexibility in time. Free weights — specifically dumbbells and kettlebells — come in various sizes and materials and are easy to use. But it's not necessary to buy weights. You can make your own from several household items.
Getting started

Before starting, talk to your doctor if you have any health problems, joint surgeries, injuries or aren't usually active. Basic exercises can probably be performed safely by most regardless of medical history. It is advisable to seek guidance from a trained exercise professional to ensure proper form.
Determine the size of the weight you should start out with

Depending on your physical condition you might start out with a one- or two-pound weight or no weight at all. Just moving a body part against gravity is strengthening. The weight should feel hard to lift or push, but not that hard. If you're not able to lift the weight eight times in a row, it is too heavy, and you should go to a smaller size. If it becomes hard to lift after the eighth to tenth time, that's probably where you should start.
Reps and sets
A repetition, or rep, is one complete movement of an exercise. For instance, one biceps curl is a rep. A set is generally 10 to 15 repetitions. Perform 1 to 3 sets of reps at least twice a week. Take a one minute break between sets. Your exercise program does not need to be lengthy. Fifteen to 30 minutes will do, especially when just starting out.
Breath
Don't hold your breath during exercises. Exhale while lifting and inhale while lowering the weight. Count to three as you lift or push. Pause, then count to three as you return to the first position. Perform each exercise in a controlled manner. Don't let momentum do the work for you.
Step it up
As exercises become easier, increase the weight or do another set. When two or three sets of reps are no longer a challenge it is time to increase the amount of weight. Increase the resistance by a couple of pounds.
Take a break

Start with two sessions a week. While walking or jogging is an activity you can do every day, your muscles need a day to recover from strengthening exercises. If you do strengthening exercises Tuesday, wait until Thursday to repeat.
Tips

Stop if the exercise hurts. It is normal to feel some minor muscle soreness, but you have overdone it if you experience sharp pain or sore or swollen joints. Over-exercising can cause injury. Be careful to listen to your body.