July 17th, 2013
One garden at a time
The Food Project is on a mission to increase fruit and vegetable consumption
Community members prepare a plot in the Dudley Greenhouse.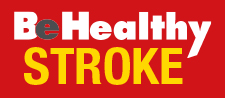 With help from The Food Project's Build-a-Garden program, Amanuel Haile and his wife, Senait, have been growing green peppers, tomatoes, salad mix and kale in a raised bed garden outside their Roxbury home for the past year. They're so excited about the garden they're hoping to triple its size.
"We've had a very good experience," said Haile, 46. "We can see the difference from shopping at the grocery store. You can tell by the smell it's really organic. We know it's healthy, because we planted it and raised it, and we know how we did it."
Giving people access to healthy food is The Food Project's main mission. The nonprofit organization runs 40 acres of farms in Eastern Massachusetts that donate food to local hunger relief organizations and distribute food to community-supported agriculture programs and farmers' markets.
And through its Build-a-Garden program, the Project helps local families, schools and organizations take control of their eating habits and incorporate more fresh fruits and vegetables into their diet.
"We could just grow food and give it to people, but that doesn't change the power dynamic around who has access to food and who has control of what they eat," said Brandy Brooks, the project's Greater Boston regional director. "Elevating the opportunities we have as individuals and family members and community members to grow some of our own food is actually a really important statement about the role we should be playing."
According to the Centers for Disease Control and Prevention, eating a healthy diet that includes plenty of fresh fruits and vegetables can help prevent stroke and other serious diseases. But multiple studies show that many Americans do not eat enough fruits and vegetables, and the cost of fresh produce — especially of the organic variety — can be prohibitive to those looking to adopt a healthier diet.
Brooks said that raised bed gardens offer a cost-effective way to incorporate more fruits and veggies into the daily mix.
"When you think about it, you might pay $2 for a packet of seeds that is going to produce pounds of fruit or pounds of vegetables," Brooks said.
The 4-by-8 gardens come with compost, seeds and a grower's manual. Food Project youth and staff provide training on how to produce a variety of foods such as onions, greens, carrots, peppers, melons, squash, salad mix and tomatoes.
Raised bed gardens can be built atop most surfaces, including concrete or lead-contaminated soil, making them especially convenient in urban environments.
"City soil has a tendency to be contaminated, particularly with lead and other kinds of heavy metals, and those soak up into your food if you're not farming in clean soil," Brooks said. "The raised bed method gives a really good way to provide that kind of growing space in a way that's healthier in terms of the contaminant content of food."
The Project also encourages people to use organic practices — no pesticides or chemical fertilizers — to enhance the healthfulness of the food.
"In that sense as well, it's much healthier for the community and environment when people are using organic gardening methods rather than some of the conventional gardening methods," Brooks said.
Thus far, the Project has built over 800 raised beds for individuals, families and organizations across the Boston area. The program has become so popular that there are currently 20 people on the waiting list.
Those who prefer not to wait can get started on the healthy path independently by visiting the Build-a-Garden page at www.thefoodproject.org and downloading the do-it-yourself manual and growing guide.
"People report it does increase the fresh produce they eat," said Brooks. "And with the kids, they get really excited about being able to grow food and then being able to eat these things that they grow. Kids will say, 'Oh I hate broccoli. I hate carrots.' But they love their broccoli and their carrots. It becomes a really different thing when they've been involved in the process of growing and learning about all of these things."
For more information about the Build-a-Garden program, visit www.thefoodproject.org or e-mail buildagarden@thefoodproject.org.