October 19th, 2016
The Children Education Alliance's 5th Annual Back to School Gala
In the Mix with Stephanie Millions
(l-r), a gala guest; Oumou Cherif, founder & executive director at Children Education Alliance Inc.; Mobolaji H Raphaels; Laura Onyeneho; and AYobami Magbagbeola.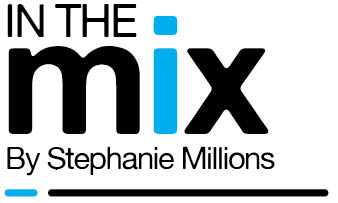 Other than volunteering, one of the most rewarding and fun things you can do is attend a gala where the proceeds go to a good cause. There is nothing more fulfilling than to be surrounded by young women and men who believe in giving back to the community. On October 8, the Children Education Alliance (CEA) held its 5th Annual Back to School Gala at the Harbor Point Hall. The Children Education Alliance is a Massachusetts-based nonprofit organization that assists disadvantaged African children by providing financial support for school supplies.
During the past five years, CEA has been a voice for underserved African children. Since 2012, CEA has affected over 4,000 lives in Guinea, providing essential learning tools such as notebooks and pencils. In 2014 CEA launched its One Bench, Three Students campaign with the aim of providing school benches to children in their Guinean schools. By the end of 2015, they provided 60 benches and ensured that 180 students had a seat and a desk to write on.
The black tie event featured ladies dressed in colorful evening gowns while the men wore fitted suits and tuxes. The charismatic and fashionable multimedia journalist Laura Onyeneho emceed the event and kept the attendees entertained with her witty personality throughout the entire evening. Oumou Cherif, CEA's founder and executive director, said, "Anyone who supports us while doing this should be celebrated, and the 5th annual gala was entirely about that — celebrating not only our successes, but also the generous individuals who trust us with their hard-earned money."
The Gala raised $5,153 in ticket sales, donations and paid pledges. CEA will continue to ensure that the money goes toward providing more students with the supplies they need for a better learning environment.
Keynote speaker, Massachusetts State Senator for the Second Worcester District Michael O. Moore said, "There is a great need for a basic education for these children. We must do our best to support organizations like the Children Education Alliance in their mission to provide basic necessities to these children."
If you would like to learn more about CEA, they are active on Facebook and Instagram, under Children Education Alliance. You can also visit their website at www.africacea.org.
Meet Stephanie Millions — our new In the Mix reporter. Millions is passionate about media and works on many platforms. She anchors a morning motivational talk show called "Elevation with Stephanie Millions" on the Gag Order Network, and also hosts "The Secret Spot" every Monday night from 10 p.m. to 2 a.m. on WERS 88.9 FM. For more information, please visit www.stephaniemillions.com or email stephanie.millions@gmail.com to have her cover your event. Follow Stephanie on Twitter @StephMillions.