November 2nd, 2016
In the mix with Stephanie Millions
Boston for Haiti Relief Fundraiser
Fashion designer Kerley Bernard and her team at the Boston for Haiti Relief Fundraiser at St. Gregory's Catholic School auditorium.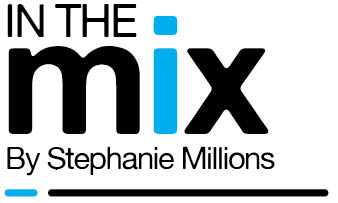 Boston for Haiti Relief Fundraiser
Many celebrated the festivities of Halloween this past weekend while others celebrated for a different reason. On Sunday, October 30, Events of Bliss (EOB) in collaboration with Haitian Women for Community Empowerment Inc. (HWFCE INC) and Queens Company (Queens Co.) organized the Boston for Haiti Relief Fundraiser at St. Gregory's Catholic School Auditorium. The fundraiser was held in order to raise funds to purchase medical supplies and ship care packages to families in need. Earlier this month, Haiti was hammered by Hurricane Matthew, a Category 4 storm in the early-morning hours of October 4. Three weeks later, a full-blown tragedy continues to develop in western Haiti. Most of the deaths there were in towns and fishing villages around the southern coast, with many killed by falling trees and flying debris.
Between 3 and 6 p.m., EOB, Queens Co., and HWFCE INC accepted donations from the community that included canned goods, medical supplies, First Aid kits, toiletries and sanitary items. Throughout the evening people purchased raffle tickets that awarded them different prizes. Some of the prizes included gift cards, movie passes, free event planner for a kids birthday party, a one-hour photo shoot with photographer Alex Joachim and hotel reservations.
The event began with Lauri Joseph singing the Haitian national anthem and Lauri Casimir, the president of HWFCE, and Jessica Joseph, the founder of Queens Co., giving their opening remarks on the importance of raising funds to help those affected by the hurricane. The guest enjoyed performances by the B-City Kids, Reigning Queens and Master Brain. The highlight of the evening was the fashion segment showcasing the Resurrection collection from Kerley Bernard's Envieux fashion line. Kerley Bernard says, "This line is Bohemian chic-inspired and it's meant to represent Haiti's tranquility and breathe life into people to keep pushing forward."
There is no greater feeling than to be surrounded by young professionals who are giving back to the community. Events of Bliss (EOB) is an event planning company based in Boston specializing in a modern, streamlined approach. Haitian Women for Community Empowerment is an organization that connects, educates and supports women of all ages and backgrounds, and inspires them to give back to their communities through mentorship, networking and volunteerism. The Queens Co. is a network of ambitious women are seeking to advance their personal goals, lives, and careers. If you would like to learn more about EOB, HWFCE INC. and Queen's Co. they are active on Facebook and Instagram.
Meet Stephanie Millions — our new In the Mix reporter. Millions is passionate about media and works on many platforms. She anchors a morning motivational talk show called "Elevation with Stephanie Millions" on the Gag Order Network, and also hosts "The Secret Spot" every Monday night from 10 p.m. to 2 a.m. on WERS 88.9 FM. For more information, please visit www.stephaniemillions.com or email stephanie.millions@gmail.com to have her cover your event. Follow Stephanie on Twitter @StephMillions.