November 16th, 2016
In the mix
Fabolous live at Cure Lounge
Club-goers attend the live performance of Fabolous at Cure Lounge.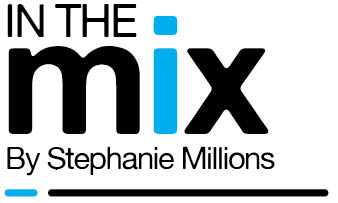 Fabolous live at Cure Lounge
Sometimes going to work or school can be overwhelming due to stress and the deadlines you have to meet. This is usually the perfect opportunity to grab your partner in crime and hit the city for some much-needed fun and relaxation. If your favorite performer is in town and you can't see him or her live in concert, the next best thing is to party with him. What's better than catching up with your friends on a dance floor in a night club you all can agree on? Last Friday, Fabolous, a well-known Hip Hop artist, hosted Hip Hop and Latin night at Cure Lounge in downtown Boston. Everyone had their phones out during the event to snap, tweet, and Instagram their experience.
Fabolous's aura was infectious and had the entire club in a great mood. As expected, the VIP area was packed with beautiful women with drinks in hand posing for pictures and looking for potential suitors. What made Fabolous more likable was the fact that he was humble and kept thanking the crowd for coming and having fun, which made us feel like family rather than fans. DJ Pup Dawg of Jamn 94.5 had the dance floor rocking as the ladies mingled and danced with the men of their choosing while others tried to gain the attention of the rap star. The energy was through the roof and the DJ had the entire crowd on its feet, singing along every word to some classic Hip Hop records.
Fabolous is a lyricist known for putting together tough punch lines through clever word play. He just might be the artist you need to put on when you are cruising around the city and you need some music to help you think. His star is rising, and his fans look forward to what's next. Cure Lounge has brought some of the most sought-after entertainers and models to Boston to host their club nights, with sets by well-known Boston DJs. For more information on Cure Lounge events, visit www.curelounge.com.
Meet Stephanie Millions — our new In the Mix reporter. Millions is passionate about media and works on many platforms. She anchors a morning motivational talk show called "Elevation with Stephanie Millions" on the Gag Order Network, and also hosts "The Secret Spot" every Monday night from 10 p.m. to 2 a.m. on WERS 88.9 FM. For more information, please visit www.stephaniemillions.com or email stephanie.millions@gmail.com to have her cover your event. Follow Stephanie on Twitter @StephMillions.