January 18th, 2017
In the mix
Lotus Taylor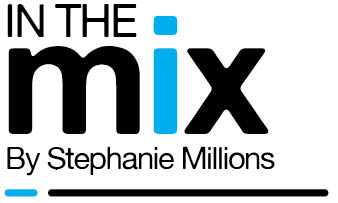 The Boston's Finest Hip Hop Showcase
It is the start of a new year and there is no better way to bring it in than to start it off with a bang. On Thursday January 5, 2016 many attended The Boston's Finest Hip Hop Showcase at the Middle East. The show featured some of Boston's hidden gems in the Hip Hop community. It was an opportunity for upcoming rappers to gain some exposure and showcase their talents. Ozzy Abraham the founder of the show wanted to bring the city together and help support local talents looking to make a name for themselves. Within the last 10 years the Hip Hop scene in Boston has been changing and acts like Cousin Stizz, Dutch Rebelle, and Micheal Christmas have paved a way for newer acts in the city.
On the 1 and 2's was Big City 101.3 FM's very own DJ Dex . Among the musicians featured were Your Highness , Kiki Banks, Rares No Squares , 40 Monclear, Radar, Lotus Taylor, and Red Shaydez. The Highlight of the show were Lotus Taylor with his witty wordplay and Red Shaydez with an emotional roller-coaster of a set. At the age of 17, Lotus released his first mixtape titled "Respectable", which caught the eyes of local artists, producers and promoters. A year later, Lotus released his second mixtape, "Re2pectable", which featured local hip-hop heavyweights Moe Pope, Tim Nihan, and Flash of N.B.S. Now 19 years-old, Lotus is currently working on his debut album "Living Off The Underground Sound" set to release under Big Bang Records later this year.
Red Shaydez is no beginner when it comes to Hip Hop. She has been musically inclined since the age of seven. Beginning her music career professionally as an artist and online radio personality on BlogTalk Radio (Red Shaydez At The Hour), she was able to learn a lot about the music industry. She even managed to gain the likes of Hip Hop Legend MC Lyte and spot on her mixtape as well! In 2016, she released her album magnetic Aura which has been taken underground Hip Hop by storm.
For upcoming Hip Hop shows in the city of Boston, visit Leedz Edutainment. Leedz Edutainment is known for the best Hip Hop Shows in Boston.
Meet Stephanie Millions — our new In the Mix reporter. Millions is passionate about media and works on many platforms. She anchors a morning motivational talk show called "Elevation with Stephanie Millions" on the Gag Order Network, and also hosts "The Secret Spot" every Monday night from 10 p.m. to 2 a.m. on WERS 88.9 FM. For more information, please visit www.stephaniemillions.com or email stephanie.millions@gmail.com to have her cover your event. Follow Stephanie on Twitter @StephMillions.