May 27th, 2021
Candidates abound in council, mayoral races
Open seats contribute to large, diverse group of contenders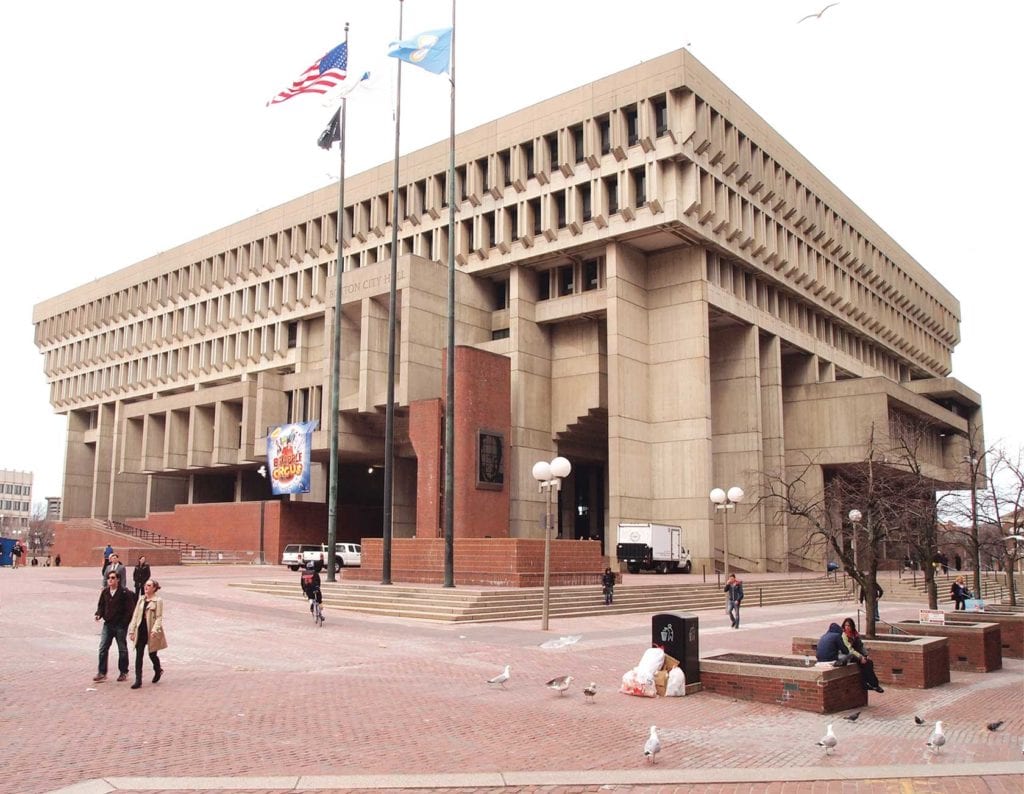 BANNER PHOTO
Nothing sparks political ambitions more than an open seat. In Boston's municipal elections this year, the departures of former Mayor Martin Walsh and of the four city councilors who are among those vying for the open mayoral seat have generated a bumper crop of candidates.
The city's electoral field is taking shape as the city's May 18 deadline for filing signatures passed last week.
So far, seven mayoral candidates and 17 candidates for the four at-large seats on the Boston City Council have had their signatures certified. Candidates in both races are required to turn in 3,000 signatures of residents registered to vote in Boston.
The Election Department has until June 22 to certify signatures, so the number of qualified candidates in each race could increase by then. In the mayoral race, a total of 17 potential candidates pulled nomination papers. In the at-large race, 25 have pulled nomination papers.
Among the nine council district seats, the District 4 seat, which Andrea Campbell vacated to run for mayor, has drawn the most interest, with 13 candidates having pulled papers and nine certified so far to be on the Sept. 14 preliminary ballot, which will winnow the field to two for the November election.
Mayoral
The top contenders in the mayoral field have been running and raising money for several months. At-large Councilor Michelle Wu was the first to announce a challenge to Walsh last year in September. Her campaign reported a balance of $1,015,417 in its April 30 filing. District 4 Councilor Andrea Campbell, who also announced in September, reported a balance of $1,027,482.
Other candidates announced their campaigns after Walsh disclosed his intention to leave his seat to become secretary of the U.S. Department of Labor in March. His former economic development chief, John Barros, reported a balance of $317,747 in his campaign account. At-large Councilor Annissa Essaibi George reported $496,019. City Council President Kim Janey, who benefits from the visibility of incumbency as acting mayor, reported a balance of $304,244. State Rep. Jon Santiago reported a balance of $497,897 in his April 30 campaign filing.
Also appearing on the September ballot will be East Boston resident Robert Cappucci, who reports a balance of $1,700 in his campaign account.
The mayoral field will be winnowed down to two candidates after the Sept. 14 preliminary.
At-large council seats
Candidates for the four at-large seats qualified for the ballot include incumbents Michael Flaherty of South Boston and Julia Mejia of Dorchester, who have in their campaign accounts $212,725 and $110,331, respectively. Also contending for one of the four seats are Said Abdikarim of Lower Roxbury with $42,665 in his account; Kelly Bates of Hyde Park, who has a balance of $62,577; Roslindale resident James Reginald Colimon, who has $6,740; Hyde Park resident Domingos DaRosa, who has $4,529; Althea Garrison of Dorchester, who reports $1,232; Alexander Gray of Jamaica Plain, who has $44,667; Mattapan resident David Halbert with $65,831; Hyde Park resident Ruthzee Louijeune, who leads among the challengers with $126,319; Carla Monteiro of Dorchester with $20,042; Neponset resident Erin Murphy with $33,985; Bridget Nee-Walsh of South Boston with $2,780; Roxbury resident Roy Owens Sr., who reports a zero balance; Dorchester resident Donnie Palmer, who has $200; Jonathan Spillane of Beacon Hill with $24,698; and Nick Vance of Hyde Park, with $15,366.
Money may be a decisive factor in the at-large contest, where winning candidates typically spend big on mailers and citywide volunteer coordination to stand out in a crowded field.
District seats
So far, District 1 Councilor Lydia Edwards, District 2 Councilor Edward Flynn and District 8 Councilor Kenzie Bok are the only three incumbents not facing challengers. Edwards could face challenges from two candidates whose signatures have not yet been certified.
In District 4, which includes part of Dorchester and most of Mattapan, candidates who have made the ballot are Evandro Carvalho, who in April raised more than $13,500; William Edward Dickerson, who has on hand $5,560; Deeqo Jibril, who moved to the district from Roxbury and has $7,487; Leonard Lee, who has $23,350; Joel Richards, who has $3,263; Troy Smith, who has $221; Jacob Urena who has $742; Josette Williams, who has $15,350; and Brian Worrell, with $14,904.
In District 6, where incumbent Matt O'Malley has announced he will not run for reelection, four have qualified for the ballot: Winnie Eke and Mary Tamer of West Roxbury and Kelly Ransom and Kendra Hicks of Jamaica Plain. The district includes West Roxbury and Jamaica Plain.
Hicks, who kicked off a campaign challenging O'Malley in October of last year, leads in fundraising, with $72,853 on hand. Tamer has $63,898. Ransom reports $5,601 and Eke, who opened a campaign account May 12, has yet to file a monthly report.
The District 7 seat, vacated by acting Mayor Kim Janey, has drawn nine candidates, eight of whom have been certified: Tania Fernandes Anderson, Brandy Brooks, Angelina Camacho, Joao DePina, Marisa Luse, Roy Owens Sr., Santiago Rivera and Lorraine Payne Wheeler.
The district includes Roxbury and parts of Dorchester, much of the South End and the Fenway.
Janey announced her campaign for mayor in April, so candidates for the seat have yet had little time to raise funds. The Banner will provide updates on the District 7 race in the coming weeks.